10 Interesting facts about Suzuki brand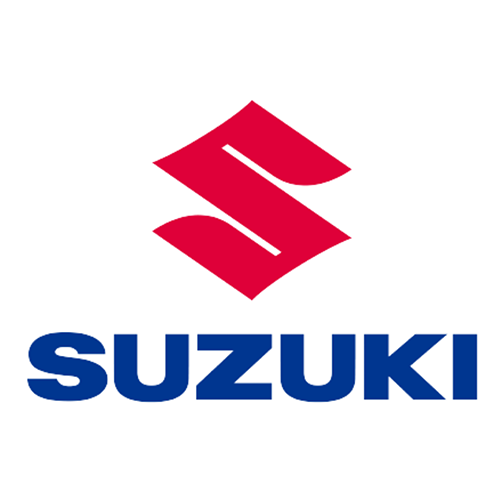 2022, October 14
Everyone knows that the brand Suzuki is one of the biggest cars manufactures in the world.
Here you can find some interesting and fun facts about how Suzuki became what it is today.
1.Michio Suzuki's first invention was an automatic loom for his mother. Michio Suzuki founded the company Suzuki in a small Japanese village in 1920 and it was initially involved in the manufacture of looms.

2.Japan is famous for its kei (small) cars. Their kei car regulations state a vehicle cannot exceed 3.4m in length and 1.48m in width and 2m in height. As a result of these regulations, Suzuki Japan is getting creative and producing kei models for every taste and need from sports cars to crossovers.

3.The first project to build a small Suzuki car was in 1937, with the first motorcycle and first series car coming in 1952 and 1955, respectively.

4.Suzuki's first passenger car was manufactured in 1955 and was called the 360 cc Suzulight.

5.Suzuki is off to the moon. Suzuki is proud to support the commercial lunar exploration program HAKUTO-R in their mission towards the Moon. Suzuki will contribute with our expertise in manufacturing small, lightweight, safe and reliable vehicles.

6.Suzuki's workers take 2, 545 steps to complete a car.

7.The Suzuki Hayabusa is one of the world's fastest motorcycles. The Hayabusa can reach speeds of up to 300km/h.

8.Suzuki manufactures sharp and modest automobiles and today produces more cars than other popular car brands like Mercedes and BMW.

9.Suzuki came into the Indian automobile scene quite early into the in the 1980s, and now Maruti Suzuki India Ltd unit is Suzuki's biggest market outside Japan, selling cars to half the Indian nation.
10.Suzuki Motor Corp is one of the world's largest car manufacturers. Suzuki is one of the top ten largest automobile manufacturers, producing an average 3.04 million vehicles each year.

Sources:
https://blog.suzukiauto.co.za/blog/10-surprising-facts-you-didnt-need-to-know-about-suzuki
https://www.10-facts-about.com/suzuki/id/1103
Back to the list