CFAO SPONSORS 2021 CALBANK OPEN GOLF CHAMPIONSHIP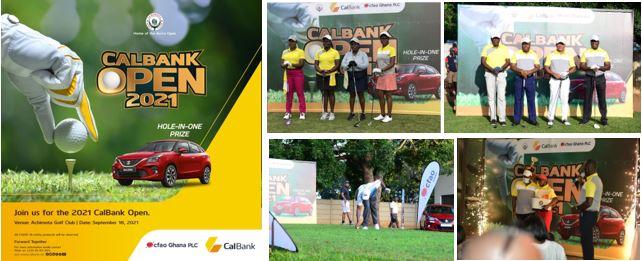 2021, September 18
CFAO Ghana sponsored the 2021 edition of the CalBank Open Golf Championship held at the Achimota Golf Course on the 18th of September, 2021 with a brand-new Suzuki Baleno as the ultimate prize for the hole-in-one.
A record number of 167 golfers from across the country participated in this year's tournament. A significant increase from last year's, when 152 golfers participated in the event, indicating a positive growth trajectory for the competition which is fast becoming the most prestigious competition in the golf calendar in Ghana.
Some of the finest golfers from all the Golf Clubs in the country participated in the 18-hole competition. However, in the end, no golfer was able to make the hole-in-one and as such the Suzuki Baleno remains unclaimed.
Back to the list